We're in the era where everyone makes lists (almost all of the ranking of Star Wars are Originals, New ones, then Prequels...) but I am proud to say that this is the 10th annual edition of this list. I'm not big into resolutions but this year seems like it might actually be the one where I finish editing and publishing the several blog posts I have in my drafts that I claim I "don't have time to finish." I'm finally done with school, I'm still waiting to see where God leads us job-wise so I'm probably out of good excuses not to write more often.
I do have thoughts other than what movies I'm looking forward to, I promise!
Until then, here are those movie thoughts:
1. Avengers: Infinity War (May 4)
I grew up as a fan of Batman and Spider-man so I'm not a Marvel-only sort of person but when it comes to the movies, Marvel has a huge advantage: patience. In a lot of ways this movie is the culmination of 10 years of movies all building into one major showdown. DC, on the other hand, tried to recreate this dynamic on the quick and ended up with Batman v Superman (aka one of the few movies I've ever had to force myself to finish.) This movie is overloaded with characters but they've characters that you've gotten a chance to know and so there's payoff when a character is put in danger: you actually care what happens.
2. The Incredibles 2 (June 15)
Pixar has made many great movies but arguably one of its best was The Incredibles. It's a superhero movie without relying on any knowledge of who the characters are coming into the story and ends up with a really interesting discussion about family and what the actual ramifications would be of the damage that superheros tend to leave while battling supervillians. Brad Bird hasn't made a bad movie (The Iron Giant, The Incredibles, Ratatouille, even Tomorrowland) so there's good reason fans have been clamoring for a sequel since the original debuted 14 years ago.
3. Solo: A Star Wars Story (May 25)
This movie has had more problems than most. Lucasfilm hired the directors of The Lego Movie but then fired them after they'd finished most of their filming. Enter Ron Howard. Ron Howard has made some great movies (Apollo 13, A Beautiful Mind, Cinderella Man) and some bad movies (most of the Da Vinci Code movies.) I can't say that I particularly cared where Han Solo came from since the beauty of finding him in
A New Hope
is that he's an established scoundrel. What I am interested in is catching the joy and the wonder of the original trilogy. If Ron Howard has one thing going for him, it's that he's been a fan of Star Wars from the beginning, even going to the point of defending Jake Lloyd's performance in
The Phantom Menace.
(While Jake wasn't great, he didn't write the script of that movie.)
4. Mary Poppins Returns (December 25)
Mary Poppins is a classic. The story of how they made that movie (Saving Mr. Banks) was an intriguing movie on its own. While this movie will have the difficult task of trying to hold up to that classic without Julie Andrews in the role, it will have the fantastic talent of Lin-Manuel Miranda (Hamilton, Moana) taking the Dick Van Dyke-type role in this sequel as well as contributing to the music. I love going to the movies on Christmas Day and I have a strong feeling that this will be a great trip to the movies next year.
5. Ralph Breaks the Internet: Wreck-it Ralph 2 (November 21)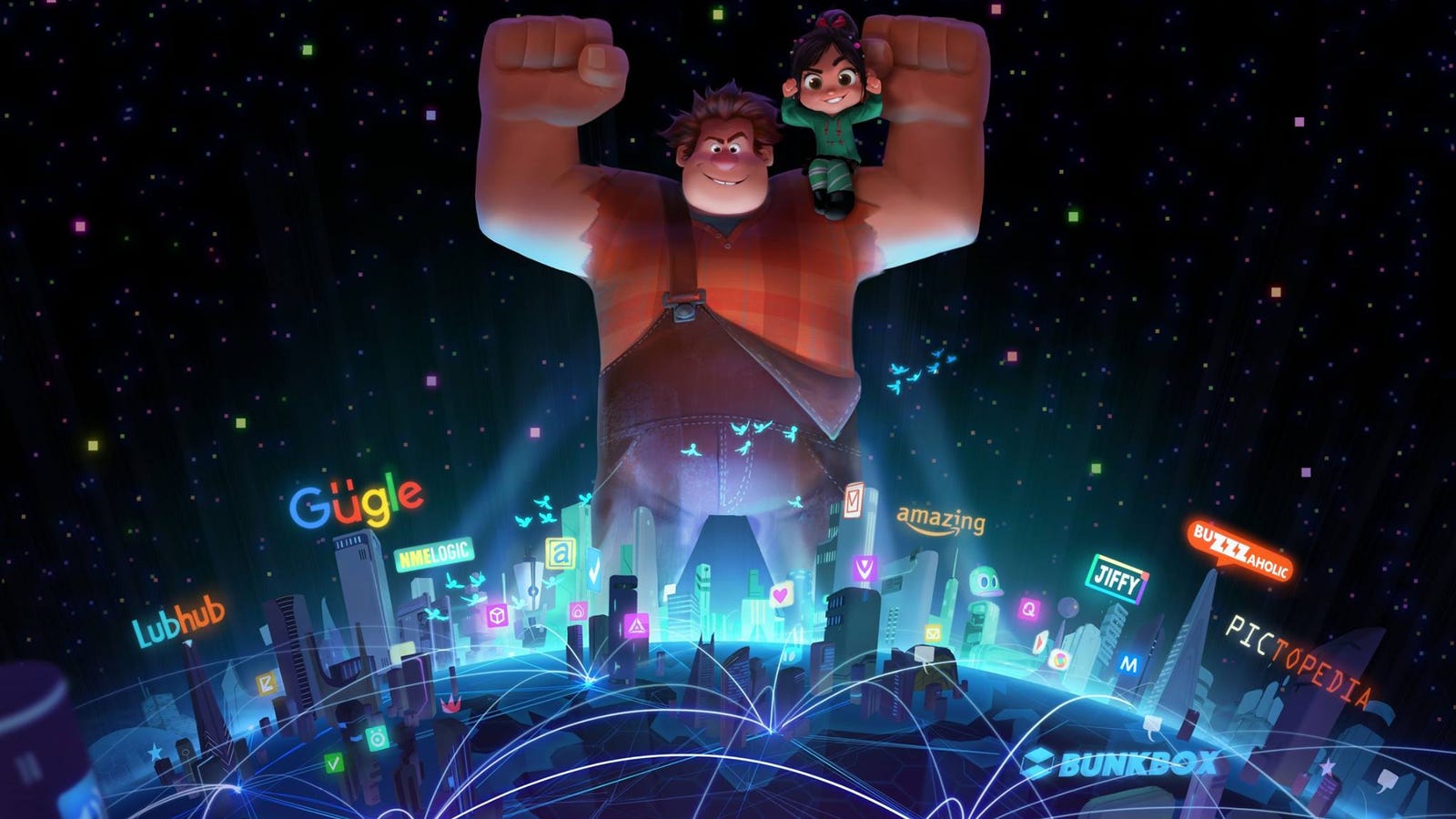 Wreck-it Ralph is probably underrated when it comes to animated classics from the past few years. It's heart-warming, funny and original. It's not surprising that they decided to make a sequel that takes Ralph out of the arcade and into the internet. The jokes of the original movie felt fresh without being gimmicky and I'm hopeful that the same can be said after watching this one.
6. Fantastic Beasts: The Crimes of Grindlewald (November 16)
After 8 movies, it seemed like there would always be a Harry Potter movie coming out every few years. The first Fantastic Beasts movie did a good job of feeling like it was part of that world without feeling like a Harry Potter movie. It felt much darker, actually. I'm actually hoping that they take a move toward the tone of the Potter series as they introduce Jude Law as a young Dumbledore and a strange looking Johnny Depp as the main non-Voldemort foe of the wizard world: Grindlewald.
7. Black Panther (February 16)
Thor: Ragnarok paid off this year by letting itself be something different from the majority of the Marvel films and I think that Black Panther might be able to do the same with its own tone and vision. Black Panther was one of the highlights of Captain America: Civil War and it'll be fun to see him take center stage as well as see the return of Martin Freeman and Andy Serkis from CA: CW as well.
8. Ant-Man and the Wasp (July 6)
I waited for the Redbox release of the original Ant-man movie as I wanted to keep up with the overall story of the Marvel films but did not have a strong interest in a movie about a hero who could shrink to the size of ants and ride them around. What I found after watching the movie was that it was hilarious and that Paul Rudd was the superhero I never knew I needed to see. As a fan of LOST, it was great to see Evangeline Lilly in that film and I'm looking forward to her getting her chance to join the world of superheroes herself.
9. Christopher Robin (August 3)
This is a live-action movie starring Ewan McGregor as an adult Christopher Robin who is confronted by his friends from the Hundred Acre Woods to reconnect to the magic of his childhood. I love Winnie-the-Pooh and think that the series of animated films are some of the wittiest that Disney has produced. I'm not sure how this will translate to a live-action movie but I was skeptical of the live-action adaptations of The Jungle Book and Beauty and the Beast and those were fairly entertaining. It seems like they're taking a risk with the story line so there's a chance they could produce something that rises above being "another live-action remake" of a Disney classic.
10. Ready Player One (March 30)
I read this book awhile back and didn't really like it. If you enjoy movies from the 1980s (I do) then you'll find plenty of references and callbacks. The main problem with the book is that it felt like there wasn't much left besides the references and callbacks. What this movie does have going for it is the king of the 1980s movies himself: Steven Spielberg. The trailers haven't made me feel like there is much there besides what was in the books but if anyone can elevate this above the book, it's Spielberg. Finally, they have the DeLorean from Back to the Future so it'll always have that going for it.
Thanks for reading!